"Does your digital persona reflect your academic work?"

Make your digital profile match your academic achievements
Internet, social media and mobile channels are dramatically impacting the online "ecosystem" in which we live our professional lives. Your digital profile is made up of information about you which is available via search engines like Google. You need to build a digital profile that reflects your academic credentials and achievements.
Your Wikipedia page now.
For many, searching via Google is their first reflex. And Wikipedia is the most trusted user-generated information source. Enable your Wikipedia page to position you at the top of Google search results.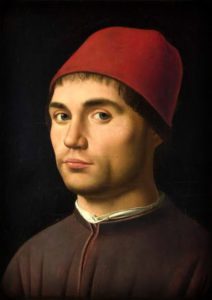 Antonello da Messina "self portrait" 15th century
https://youtu.be/HX8QemHdIAk
Mediprofile services:
· Help you set up your comprehensive Wikipedia page.
· Maintain and update profile information.
· Monitor your digital professional profile